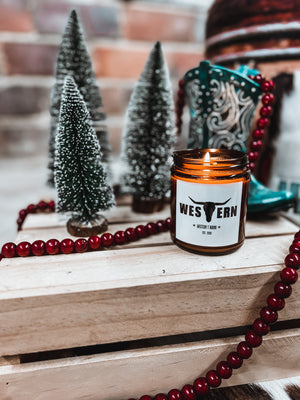 Brand Candle - Cranberry Marmalade
 K+C Soy Candles are hand poured, made of all natural soy wax, and with cotton wicks to insure a clean even burn. 9oz approximately 60hrs. Always allow your wax pool to reach the edge of the jar. To ensure a long life, burn your candle for at least one hour. It is not recommended you burn a candle longer then 4 hours and remember to trim the wick to 1/4" before each burn. NEVER burn any candle unattended. ENJOY!
CRANBERRY MARMALADE - How could I not bring this one back!! This fragrance is a luscious blend of tart cranberries, spiced apples, fresh orange peel with hints of cinnamon, and clove. So good!! Making its return for its 7th year!
9 oz. Amber Jar
Handmade Locally, by Katie Cloud Home in Anthon, IA