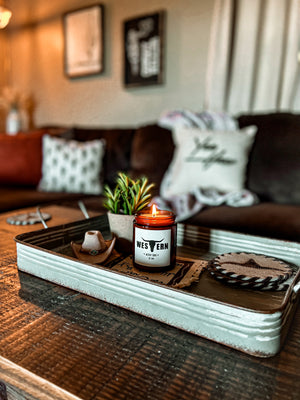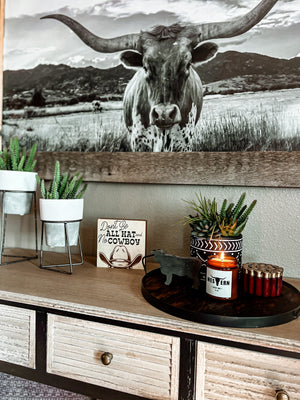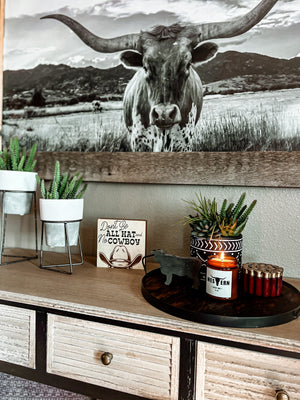 Brand Candle - Sunday Morning
Have yourself a Western Sunday Morning with this soft, but masculine scented candle warming your home. THIS is my new favorite. WOW!
 9oz. Amber Jar - hand poured in Anthon, IA 
Katie Cloud's description of Sunday Morning-
 "This scent takes me back to childhood. It reminds me of my dad's cologne or aftershave while headed to church on Sunday morning. Notes of cardamom, and citrus start this masculine yet soft fragrance while Palo Santo, smoke, and saffron smooth it out. The end lingers with my favorites, sandalwood and amber. It's HEAVEN! If you enjoy Shiplap or Eastwood this is a MUST!" 
Candle Care:
K+C Soy Candles are hand poured, made of all natural soy wax, and with cotton wicks to insure a clean even burn. 9oz approximately 60hrs. Always allow your wax pool to reach the edge of the jar. To ensure a long life, burn your candle for at least one hour. It is not recommended you burn a candle longer then 4 hours and remember to trim the wick to 1/4" before each burn. NEVER burn any candle unattended. ENJOY!