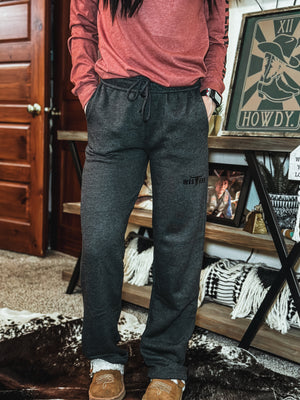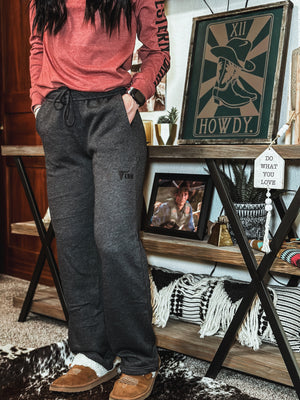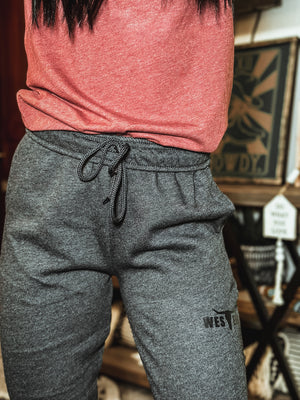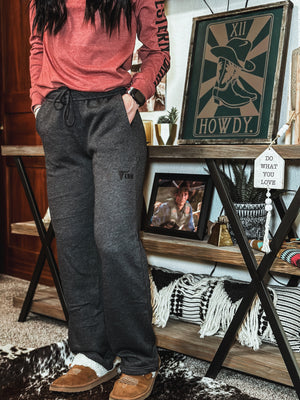 Brand Everyday Sweats - Charcoal
Adult Unisex Fit - great for guys and ladies!
90% Cotton 10% Polyester Fleece
Truly your perfect "everyday sweats", fleece lined interior making them so soft and light, overall a great option to throw on for any reason!
Elastic waistband with tie adjustment and front side pockets
Model 5'4 in size XS, but could do the size small for more room, fits true to size - 33" inseam, but runs much longer
Seth is 6' and wears a medium and they touch the floor!